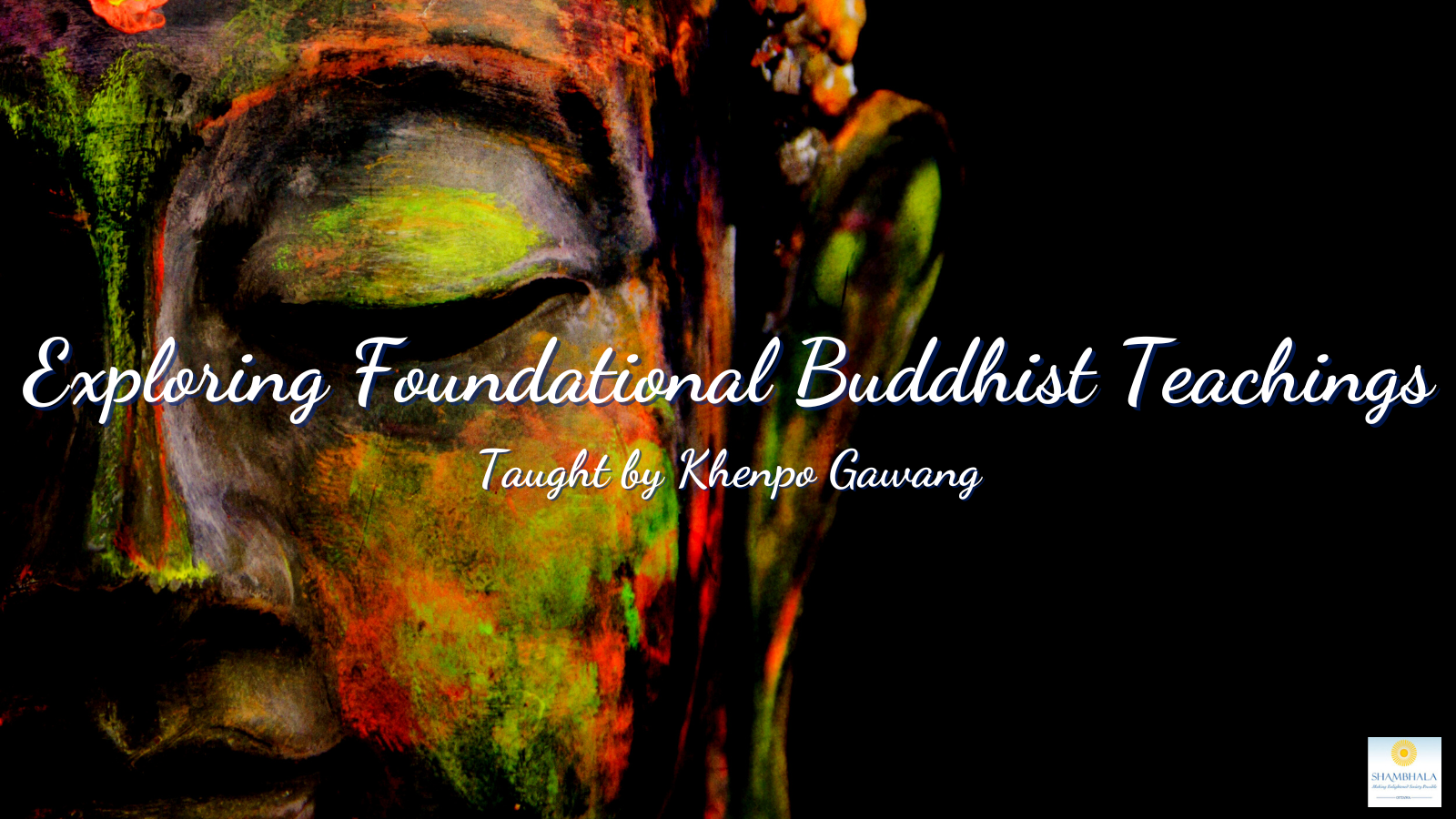 Exploring Foundational Buddhist Teachings
During this in-depth course on foundational Buddhist teachings, Khenpo Gawang will guide participants through his book, Your Mind Is Your Teacher. This is strongly recommended for new students but will be offered in enough depth to be interesting and useful to those who have studied Buddhist teachings for many years.
Topics to be covered:
The Four Seals of the Dharma (Impermanence, Multiplicity, Suffering, and Emptiness)
The Eightfold Noble Path
The Five Skandhas
The Twelve Nidanas
Karma
Merit
Death and the Bardo
Absolute and Relative Reality
In addition to the teachings, for the periods between classes, the course will include optional contemplations, readings, and exercises to help deepen and strengthen these core understandings of Buddhism.
Class prices are in USD.