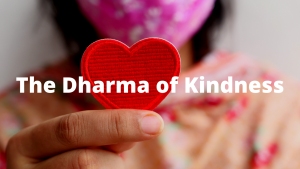 The Dharma of Kindness
"Be kind". Such a simple and powerful instruction. But how do we put it into practice? This 5 week course will consider the meaning of kindness to self and to others, and will work with practices that can cultivate our capacity for kindness.
We'll practice mindfulness meditation, and traditional Buddhist practices that work with compassion and loving-kindness. We'll also work with the practice of RAIN (Recognize, Allow, Investigate, Nurture) as taught by Tara Brach and others.