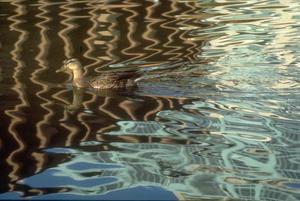 Meditative Arts of Noticing
How does this world wake us up? How can our sense perceptions be a door to aliveness? How does creative work help us notice, and how is noticing a form of practice?

In this seven-week class, we will collectively consider the idea that noticing can be a powerful form of meditative practice - and that we can become more skillful, gentle, and perceptive noticers. Beginning from teachings on what is traditionally called the "seventh consciousness," we will practice attending to the luminousity and glory of the world. Our guides will be people who have taken up particular forms of noticing as important forms of practice for them: Noticing birds, visual perceptions, ecosystems, poems, stories, music, and more! Each week we'll focus on a specific modality of noticing. Please join us!

The sequence of classes will be:
July 7th: Alexis Shotwell, introduction to Buddhist conceptions of sacred world and the power of noticing to wake us up.

July 14th: Heather Anderson, seeing vividly
July 21: Paul Keddy, noticing nature
July 28th: Loretta Colton, reading fiction
August 4: Sheila Craig, noticing birds
August 11: Cathy Baerg, listening to music
August 18: Mark Frutkin, attending to poetry
You are welcome to attend only the classes you're interested in. This course will be offered remotely, using Zoom. We'll send the link to all registrants.