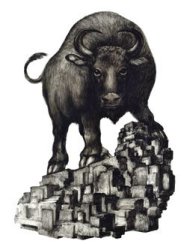 Shambhala Day 2021 - Year of the Iron Ox
with Mark Frutkin
Tashi delek! Shambhala Day marks our celebration of the beginning of Tibetan New Year. Join us for a community practice of the Sadhana of Mahamudra at 10h30 (a traditional visualization meditation practice), followed by a 12h00 lunch break and an international New Year's broadcast at 13h00.
The broadcast program this year will include joining together in worldwide group practice, sharing Shambhala culture, and greetings from throughout our worldwide community. There will be new components to this year's broadcast as well as some more traditional elements. All Shambhala Centers and Groups are encouraged, where possible, to host their celebrations on Tibetan New Year's Day (Friday, February 12th) so we can gather together and connect in real time as a global community.
Please register below in order to receive the links for our practice session and the broadcast. The link to the broadcast will be forwarded on Feb 12th, when it will become available.
By donation. Please help support The Ottawa Shambhala Centre.
Tashi delek ! Le jour de Shambhala marque notre célébration du début du nouvel an tibétain. Joignez-vous à nous pour une pratique communautaire de la Sadhana du Mahamudra à 10h30 (une pratique traditionnelle de méditation par visualisation), suivie d'une pause diner à 12h00, et la diffusion internationale du Nouvel An à 13h00.
Cette année, le programme de diffusion comprendra une pratique de groupe mondiale, le partage de la culture Shambhala et des salutations de toute notre communauté mondiale. L'émission de cette année comportera de nouveaux éléments, ainsi que des éléments plus traditionnels. Tous les centres et groupes Shambhala sont encouragés, dans la mesure du possible, à organiser leurs célébrations le jour du nouvel an tibétain (vendredi 12 février) afin que nous puissions nous rassembler et nous connecter en temps réel en tant que communauté mondiale.
Veuillez vous inscrire afin de recevoir les liens pour notre séance d'entraînement et la diffusion. Le lien vers l'émission sera transmis le 12 février, lorsqu'il sera disponible.
Par don. Veuillez aider à soutenir le Centre Shambhala d'Ottawa.