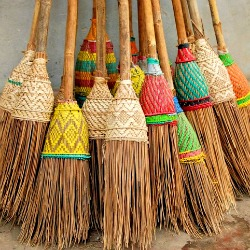 Neutral Day - Inviting the Dralas : Traditional Clean Up Day
As tradition goes, it is time for the annual cleaning of the Shambhala Centre in preparation for Shambhala Day.
Transitioning from one year to the next, is the right time for a big clean up, in our homes, and of course, at the Shambhala Centre.
Give a little bit of your time to make the centre shine for the new year. There are tasks of all sizes.
Just show up to give a helping hand.