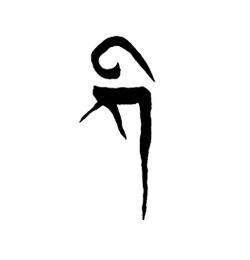 Vajrayana Feast
Restricted to tantrikas. Set up for the feast starts at the time indicated above. The feast practice will start at the end of set up.

What is feast practice? Feast practice is a type of sadhana practice that includes food, conversation and entertainment or celebration. It is often a longer and more elaborate form of a practitioner's daily practice, done at least once a month, and offering a lovely way to connect with other practitioners.
What is a sadhana? Sadhana practice is a traditional form of meditation practice that involves reading through a liturgy, and following its instructions. Sadhanas have different parts, including visualization, contemplation and meditation, and they frequently focus on one or more representations of enlightened mind and heart. Many sadhanas are the practice form of "tantras," which are longer written dharma texts. This is one reason that people who practice sadhanas are called "tantrikas" – people who practice in the tradition of tantra.
Who can do a sadhana feast practice? Usually, one receives a permission blessing connected with the particular practice after doing some preliminary practices. At the Ottawa Shambhala Centre, after people have completed Sacred World Assembly they are considered tantrikas and can start participating in sadhana feasts. We also have special occasions when specific feast practices are opened to the whole community, usually for the Sadhana of Mahamudra feast or the Shambhala Sadhana feast.