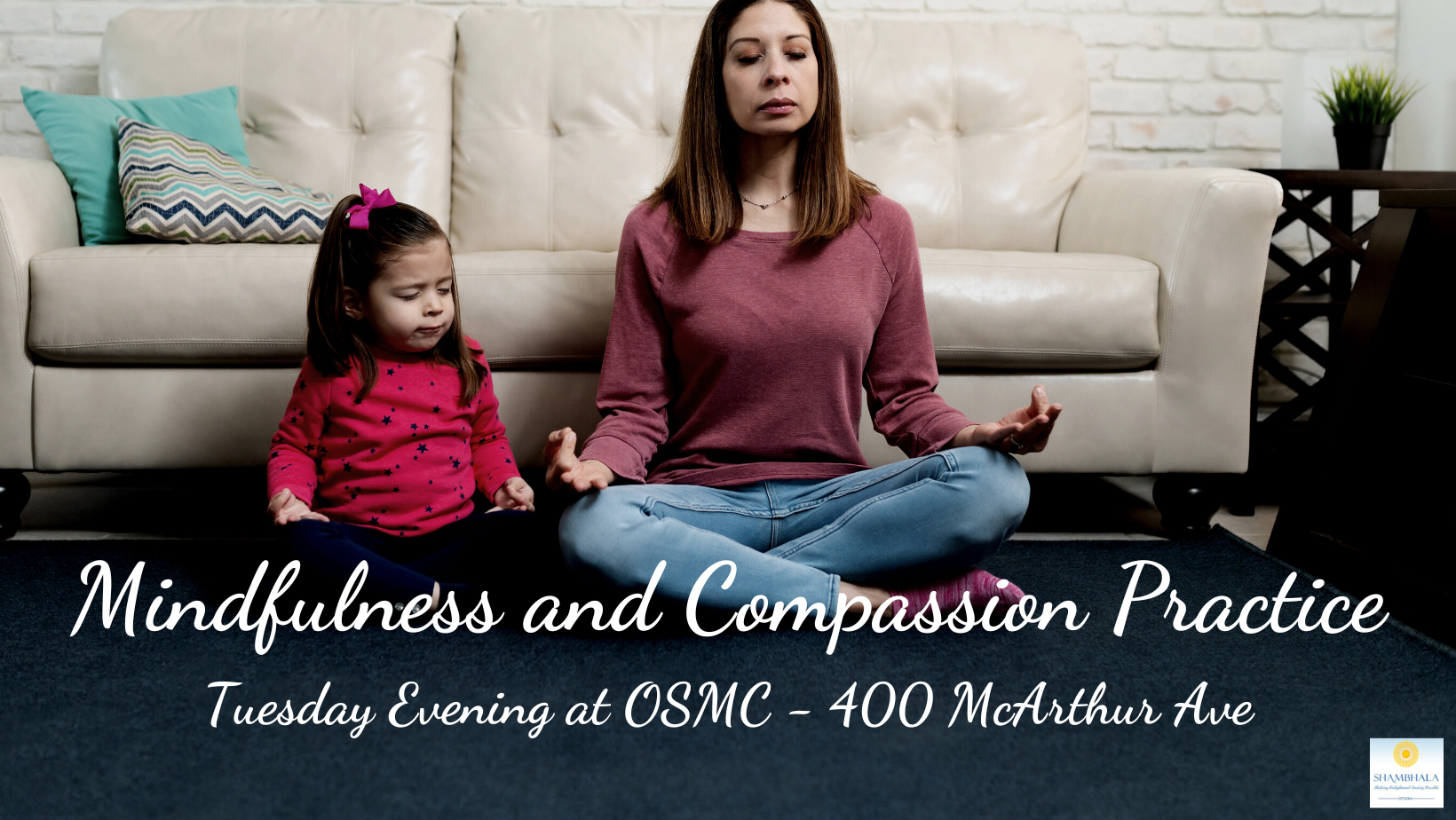 Mindfulness and Compassion Practice - In Person Only
The regular Mindfulness and Compassion practice will be happening in person at the new Centre - 400 McArthur Ave in Vanier.
Join us for 45 minutes of gentle group meditation, followed by a spot of tea and conversation. Our space is family friendly, and friends of all traditions and backgrounds are welcome.
Click here to find our Covid-19 Guidelines for Events.
Doors open at 6:30pm, and close (and lock) at 6:55pm, so please remember to arrive early. There is some parking available in the rear lot, on site, or you can take bus #14 to McArthur and Moorvale/De L'église.
We look forward to seeing you!