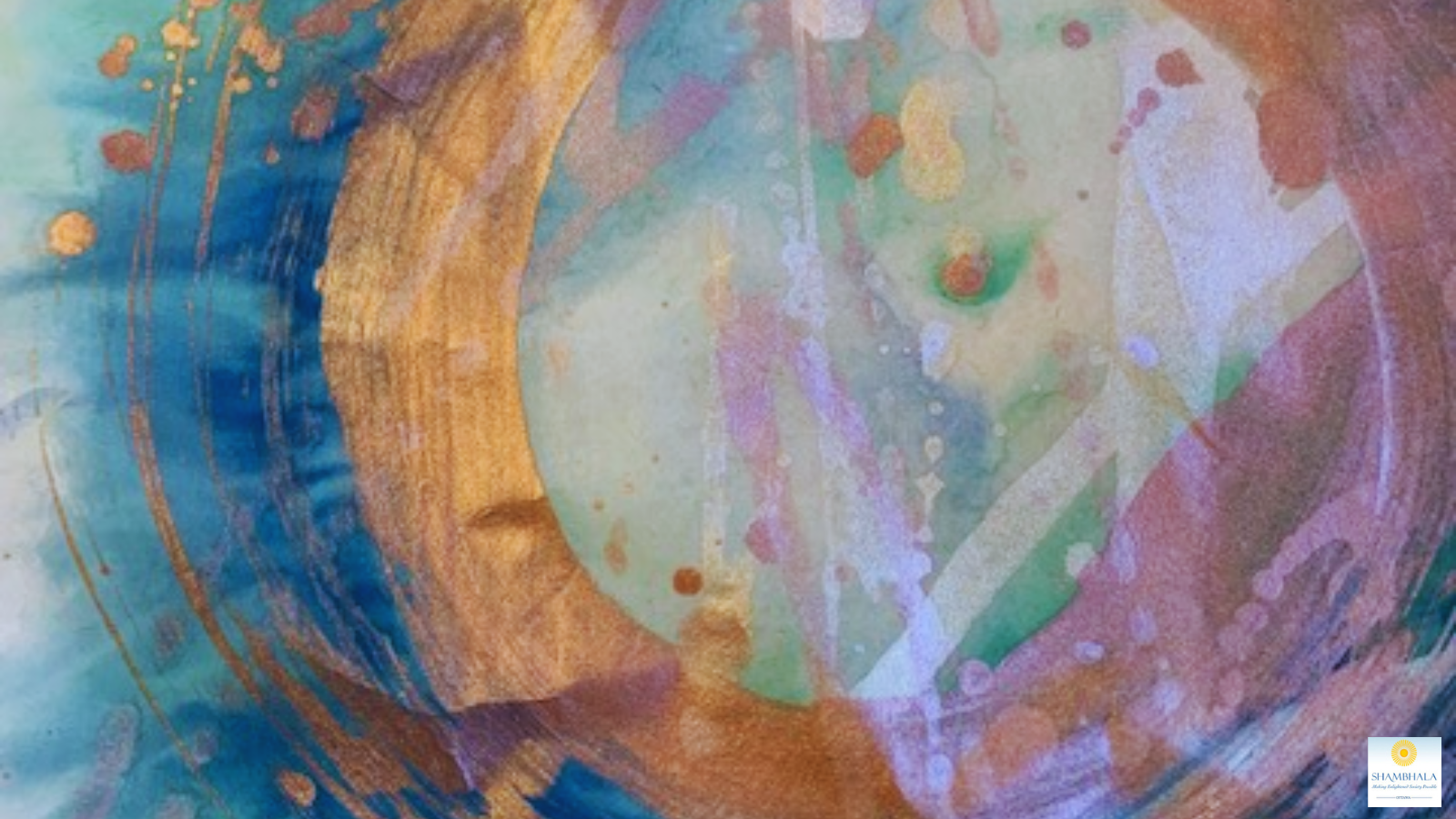 Unconditional Beauty: When Heart-Mind-Eye Meet - A Dharma Arts Weekend Workshop in Ottawa
Please Note: This New Date is To Be Confirmed
"Genuine art – Dharma art – is simply the activity of nonaggression."
~ Chögyam Trungpa Rinpoche
Experience and explore the intersection of meditation practice and the creative arts. For artists and non-artists alike we begin with short guided meditations to relax and make simple contact with the body and breath. Perceptual exercises lead us to experience space and silence in new ways. Inspired by natural materials like flowers, ink, colour and Japanese washi papers we can access spontaneous and authentic gestures, text and brushstrokes.
Come join us in this rare opportunity to explore our creativity.
No previous experience is required.
Program Price: $275.00, includes all supply costs.
Patron Price: $325.00, includes all supply costs.
Those who have already registered during the "early bird" period (June-July 2023), please ensure that you have paid (or re-paid, if you received a refund) your early-registration fee in full by April 30, 2024.
Those of you registering now, please ensure that your registration fee is paid in fully by May 26, 2024.
We have a generosity policy for individuals who need price assistance. If the cost is prohibitive, please contact [email protected].
Cancellation accepted only for emergency and medical reasons.
Nous serons heureux d'offrir les instructions et les clarifications en Français durant ces ateliers.
Contact for more information: Jessie-Lee Wallace, Coordinator [email protected]
~*~
About Your Teachers
Heather Midori Yamada is visual artist and teacher who has been inspired by the teachings of Chögyam Trungpa Rinpoche since the 1980s. Her path included Shambhala Training and the Buddha Dharma, Kyudo, hatha yoga and Dharma Art. She spent decades studying with the late Sogetsu Ikebana Master Seibi Watanabe and co-facilitated the Dharma Art programs with the late Stéphane Bédard. As a former Council member and SODEC ( Shambhala Office of Decorum and Culture of the Victoria Shambhala Centre, Heather Midori is delighted to return to Ottawa to reconnect with our individual and collective 'heart of sadness' and beauty. Heather Midori's meditation in action focuses on Ikebana (Japanese flower arranging), brush, ink, and Japanese washi paper inspired by Buddhist meditation practices. www.artyamada.com
Tejumo Ogouma is a long-time Shambhala buddhist practitioner who devoted many years to the study and application of creative arts in our everyday lives. He is a practicing artist trained in Ikebana in the Sogetsu tradition, Miksang (contemplative photography), and Haiku. www.comtemplativearts.ca