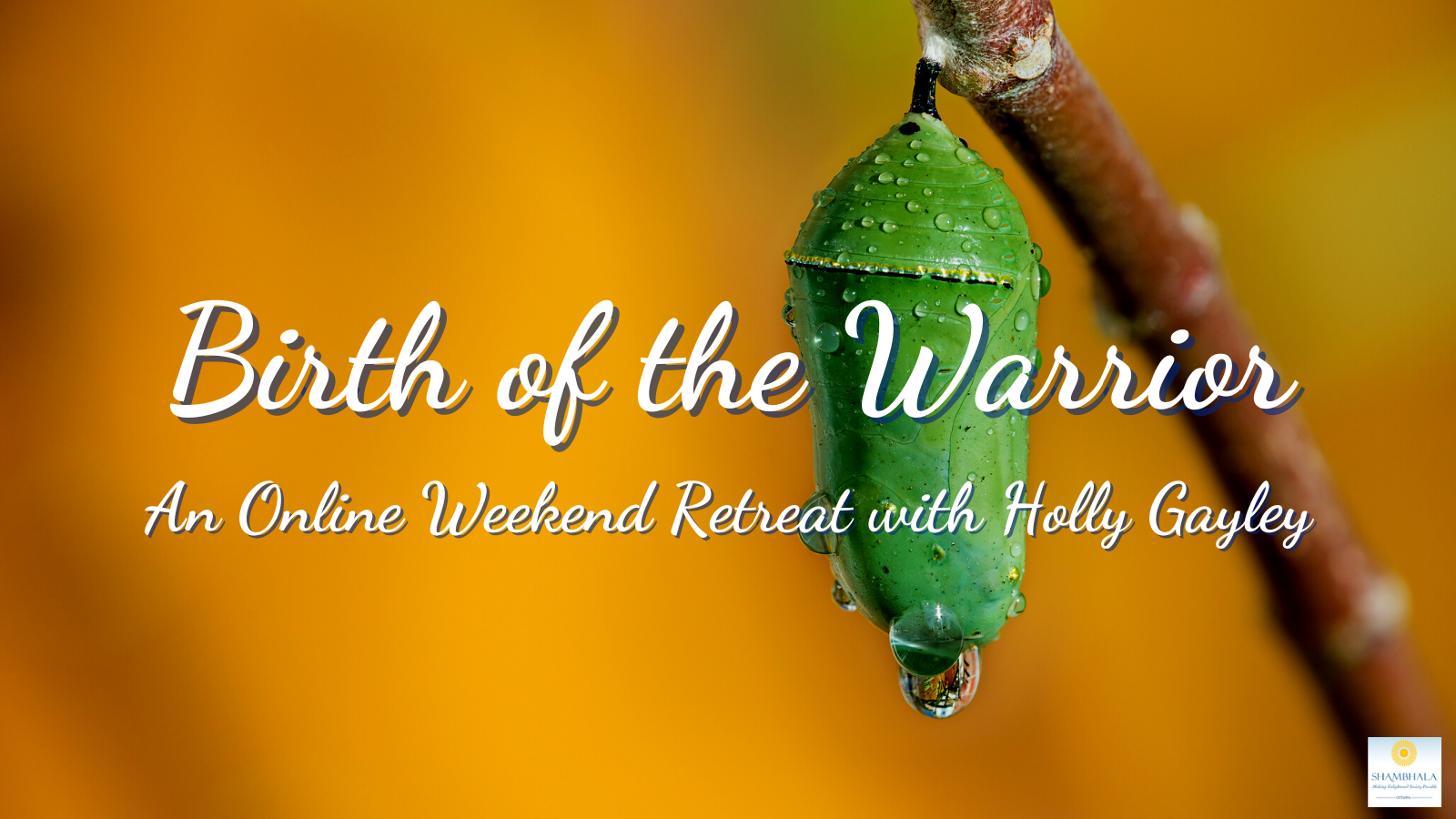 Online Weekend Retreat: Birth of the Warrior
Deepen your meditation practice, and continue along the path of the Shambhala teachings on warriorship, in this weekend retreat.
Shambhala Training Level II: Birth of the Warrior builds on the presentation of basic goodness in Shambhala Level I, and explores how habitual ways of thinking, known as "cocoon" in Shambhala Training, obscure the raw brilliance of ourselves and the world we live in.
With the guidance of a senior Shambhala teacher and a group of experienced meditation instructors, you will learn a meditation practice that builds upon the mindfulness-awareness technique of Shambhala Training Level I, and explore real techniques for working with fear and habitual patterns of thought and behavior.
By opening to our own genuineness and tenderness, we begin to notice, and learn how to work with, our deep-seated habits and defenses. We begin seeing through obscurations of habitual patterns that we have created over time.
This weekend retreat will include guided meditation instruction, periods of both sitting and "Zen-style" walking meditation, talks, silent periods, and group discussions.
Shambhala Training Level II is the second retreat in a progressive series of weekend retreats, meaning each weekend is a requirement for the following weekend.