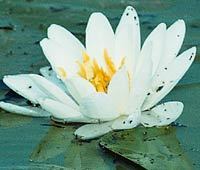 Young Meditators Group Meeting
with Colin Cordner, Cathy Baerg, Jocelyn Beaudette
(Français ci-dessous…)
What: The Young Meditators Group meets twice monthly to learn about and practice basic meditation techniques, to explore ways to apply mindfulness to our lives off the cushion, and to discuss our experience of the world with one another. We may also hangout after each meeting to enjoy a few snacks, beverages, and friendship.
Who: Anyone in the Ottawa-Gatineau area between 18 and 39 who is curious about or committed to meditation and community. We insist that you come as you are - with lots of meditation experience or none, wearing sweatpants or a three-piece-suit, talkative, quiet, optimistic, or grumpy. Co-hosted by the Carleton University department of Health & Wellness.
Quoi : Le groupe des jeunes méditants se réunit deux fois par mois pour apprendre et pratiquer les techniques de base de la méditation, pour explorer les moyens d'appliquer la pleine conscience à notre vie hors du coussin et pour discuter de notre expérience du monde les uns avec les autres. Nous pouvons également nous retrouver après chaque réunion pour prendre quelques collations, des boissons et des moments d'amitié.
Qui : Toute personne de la région d'Ottawa-Gatineau âgée de 18 à 39 ans qui est curieuse ou engagée dans la méditation et la communauté. Nous insistons pour que vous veniez tel que vous êtes - avec ou sans expérience de la méditation, en pantalon de survêtement ou en costume trois pièces, bavard, calme, optimiste ou grincheux.
Please register for the zoom link.
Veuillez vous inscrire pour le lien de zoom.