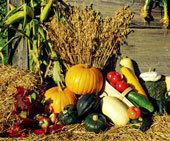 Harvest of Peace
Harvest of Peace is one of the seasonal holidays that we traditionally celebrate in Shambhala. This year when many of us are longing to connect with our sangha, we are pleased to invite you to celebrate together in an informal out-door gathering.
The focus of this event is re-connecting, meeting new members, and having time just to sit and talk or wander together.
We will gather at Vincent Massey Park in Ottawa on Sunday September 20 (rain date September 27) from 11:00-1:00. Vincent Massey is a large, treed park with accessible washrooms, picnic tables, shelters and plenty of room to spread out. The park is accessible by bike path, bus, and there is plenty of parking.
This is a "bring your own everything" event. Please bring water, lunch if you like (there will be no food sharing) and a chair or blanket. We will all agree to respect each other's space and speak up if we feel someone is closer than what we are comfortable with.
See the attached map for our meeting place. From there we can spread out and enjoy the space.
You must register for this event on our website. As of Friday, September 18th, the Province of Ontario has introdued a mandatory outdoor gathering cap of 25. Please enter the names of those accompanying you in the Comments section of the registration page. We are obligated to gather names for contact tracing. We will also need to contact you in case of inclement weather.
Contact Sean at sean1dillon(at)gmail.com if you have any questions.
Please consider making a donation to support our centre. We are looking forward to the time when we can gather in our own space again.