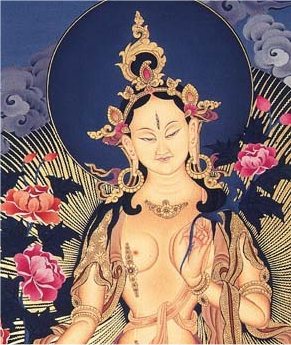 White Tara: A Soothing Practice for Difficult Times
White Tara is one of the most well-known female bodhisattvas of compassion in Tibetan Buddhism. Emanated from the tears of the compassionate Avalokiteshvara, peaceful White Tara is said to witness the suffering of beings through her seven eyes, and she soothes their fear, calms their anguish, heals their suffering—both individual and communal—and extends their lives.
This is a practice particularly relied upon in times of domestic and community turmoil and disharmony, and when personal or family health is threatened.
All are welcome however we encourage you to have an established meditation practice prior to attending.
This gathering will consist of a talk and practice on-line.
A donation of $5 is always warmly appreciated.